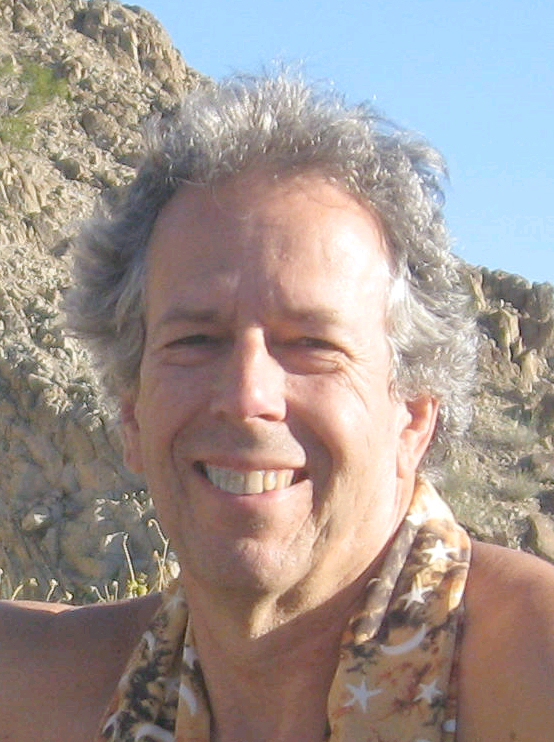 Keith L. Brown
San Diego, CA; London, U.K.;
Berkeley, CA; Hillsboro, OR; Pahoa, HI
August 30, 2017
Keith Brown brings a unique in-depth blend of technology and communities development to the table. He grew up in the broadcasting and electronics industries, moving into computing in the mid-1970s. After running his own computer consulting firm for 30 years, specializing in custom integrated multi-user business applications including accounting, CRM, asset management, POS, Inventory, and HR... he most recently is moving the technology to the Web 2-3 user interface. He has participated as a founder of several computing start-ups, and has a wide variety of high profile customers, from Epson America, to CH2MHill, Les Schwab Tires, and Hollywood Video. Recent positions include VP and Chief Technology Architect with FohBoh, Inc., the leading social media company for the foodservice industry, and CTO of QuikFitApp.com, a gamifying app for promoting physical fitness. Lastly, he is currently a part of a development team transforming solar hardware and software to save the power grid from solar overload.
In the realm of community building, Mr. Brown has been involved in developing and producing
Network For a New Culture
's intentional community workshops and camps for the last 20 years. He is one of the team that puts on the annual
Art of Community
conference sponsored by the Fellowship for Intentional Community; and also serves on the convening team for the 11th Continental Bioregional Congress. He also, with his partner, leads community building workshops. Lastly, Mr. Brown has been a
Ranger
at
Burning Man
(2008-2012).
Mr. Brown is a past-president of the Oregon Computer Consultants Association, a former member of the Audio Engineering Society, SMPTE, and for the past four years worked with FohBoh in focusing and developing its next-generation Social Media tools. He is currently involved in the HTML5 and CSS3 implementations. Mr. Brown is an active participant in the Drupal, HTML5, JavaScript, MySQL, and jQuery Meetup groups in the Bay area.
At
FohBoh
, Mr. Brown led the development of four overall system revisions, the technical creation of FohBoh Brand Central, and invented and implemented the FohBoh Membership Manager, a unique software environment creating seamless member-asset management (single login) across disparate feature and service provider platforms. Current projects revolve around Social Media metrics tools, sentiment analysis, and the launching of FohBohWine.
Keith is open to both 1099 and W-2 contracts.
Brown/Collinson Associates,
1980 to present- President, Partner
a Unix/Web consulting/development firm
Lake Oswego, OR. and Berkeley, CA.





Specializing in:

Drupal 5, 6, 7
Web / Web 3 / AJAX / LAMP
User interface design / UX / Useability
jQuery
Graphic design and Themeing
Database management
Network design and implementation
Multi-user business applications
Design and implementation of integrated
turnkey business critical applications
Computer Forensics




Toolsets:

C
C++
Assembler
- Intel
- Motorola
- DSPs
- SOCs
PHP
Javascript, jQuery
Unix/Linux tools & Shells:
- ksh, bash, sh
Forth
Pascal
Perl
MySQL
HTML5/CSS3/XML
GitHub, SVN, etc.
some Python, Ruby


Drupal.org profile





Keith's GitHub

Printable format

Industry
Customers


hover for details

Retail:

Hollywood Video




Les Schwab Tire Centers




The Printer Place




Wizers Grocery




100 Fires Bookstore (online)

Consumer:

Westcon, Inc.




Transcat, Inc.




Epson America, Inc.




Comrex, Inc.




Sungevity.com




Sunset Systems




Vendini.com



Medical:
Child Eye Care, Inc.


Kaiser Permanente

Printing /
Graphics /
Marketing:

Camera Graphics, Inc.




Collinson Graphics




Robley Marketing

Insurance:

Adams-Thompson Ins.




AFLAC Portland

Engineering /
Software:

CH2M Hill




New Horizons Software




Value Networks, LLC




Sharechive, Inc




Scatterpoint Tech Group

Telecom:

Oresys, Inc.




Fial Computer

Manufacturing /
Distribution:

Vermont American




The Credo Company




Western Pacific Building Materials




BBC Steel




Squires Electronics




Ohio Scientific




Portland Board Co.




Powis Parker, Inc.

Education:

the evergreen state college




Reed College

(consultant)




Pacific University

(faculty)

Social:

FohBoh.com




East Side Athletic Club




Honoring Institute




OneTaste Urban Retreat Center




Soulmate.dk




TrophyMatch.com




Vibio.com

Distribution:

KIC International




Martin Ray Winery




Pellegrini Winery and Distribution




Physical Distribution, Inc.

Services:

Vancouver Sanitary Service




Columbia Helicopter

Web Properties:

FohBoh.com

(and subsidiaries)




FohBohWine.com




Sungevity.com & Sungevity.org




Vibio.com




HearPlanet.com




100Fires.com




and many others

Startups:


(ownership interest)

ARK, Inc.




Brown/Collinson Associates




FohBoh Inc.




QuikFit Inc.




Portland Board Co.




Sunset Systems

Non-Profits:

NFNC.org




BioregionalCongress.net




HonoringInstitute.org

Fellowship for Intentional Community